About Us
OUR VISION
To provide the best cold tea beverages in the world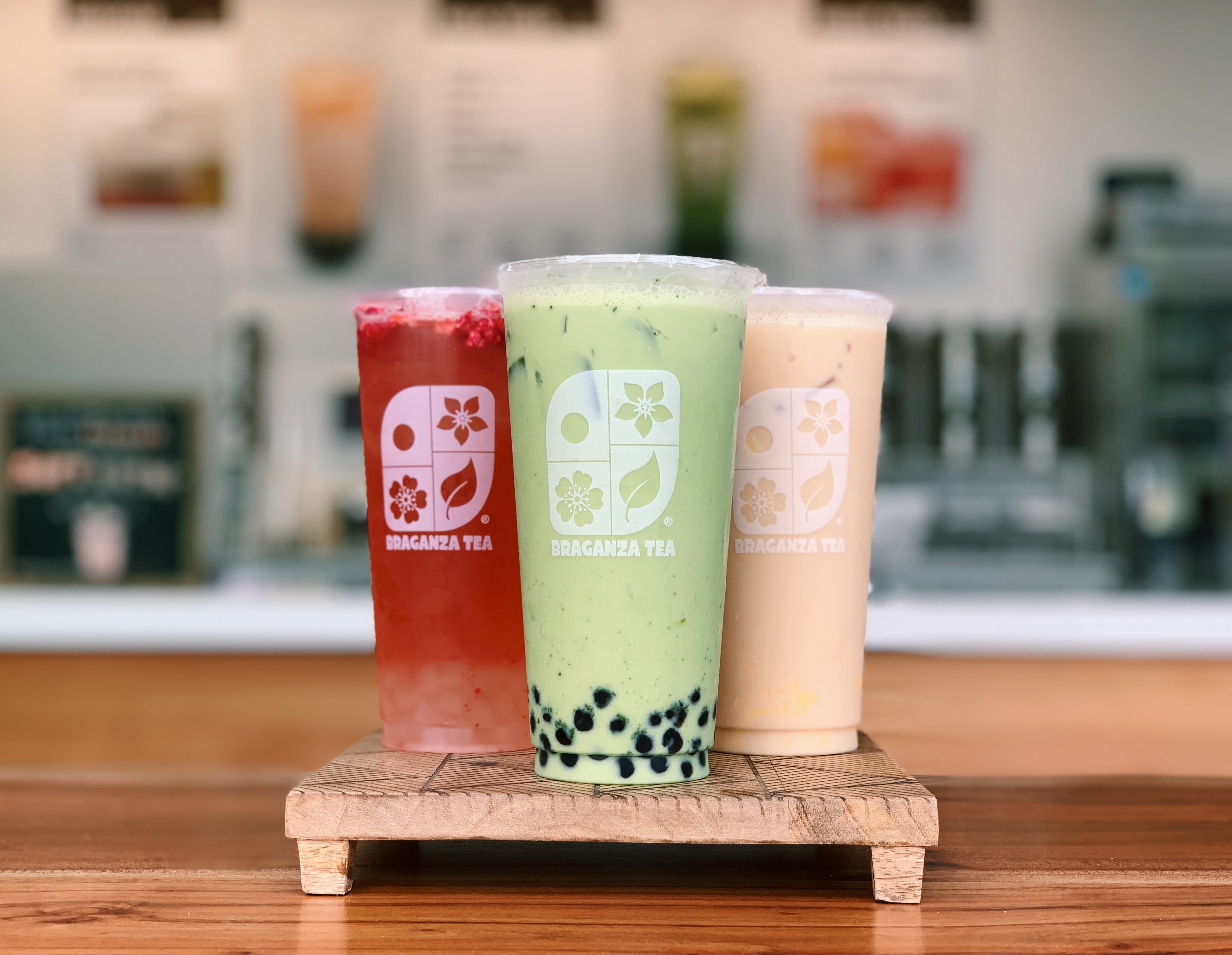 OUR STORY
We focus on a no-frills bubble tea that tastes really good. We have come a long way since our stand at the Portland Farmer's market in 2003. Since then, Braganza has become a regional chain focused on a vision to provide our customers with the best cold tea beverages in the world… and to provide them at a fair price too. In pursuit of our lofty goal, we find ourselves constantly refining our systems to bring you a consistently and quickly made bubble tea.

Braganza's boba is made fresh at least every 4 hours, we uses loose leaf teas, craft our own syrups sweetened via organic sugar, and we take pride in the fact that many of our recipes are made from scratch. Trivia: Our name was inspired by Catherine of Braganza; she brought tea from Portugal to the New World.
OUR VALUES
Make good on our work
Be considerate
Strive to be helpful
Live with integrity
OUR GUIDING PRINCIPLES
Provide Value
We shall focus on providing value to our customers and contribute to providing value to Braganza and our teams as well.
Betterment
We strive for the continual improvement of our image, product, systems, service, and oneself.
Budgets
We understand that budgets are an essential component of maintaining the capacity to deliver value to our customers and provide a stable work environment.
Execute
Put plans into action. We focus on enacting solutions and learning along the way. Don't waste a moment on accusing or tearing others down. If you're not making some mistakes, you're not pushing your growth. Roll up your sleeves and do!
Develop & Recruit
We aim to develop each team member with the intent of maintaining an engaged tenure and creating a team united behind our mission. We work to develop a servant leadership mentality and teach it top down.
We recruit people with a positive attitude, that are a cultural fit, and embody the right assets or are naturally inclined to devlop the assets needed for the position.